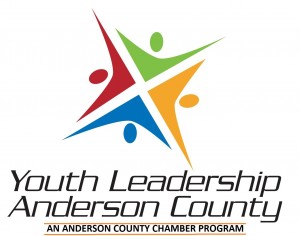 PROGRAM OVERVIEW:
Mission:
To develop leadership and communication skills, reduce the achievement gap, increase graduation rates, and provide a broad perspective of the community.
Goals:
Present in-depth programs that acquaint participants with community needs, opportunities, problems, resources, and infrastructure.
Encourage understanding and acceptance of civic responsibilities and leadership roles.
Encourage student participants to share their YLAC experiences with schoolmates.
Foster leadership skills and teach youth about the community in which they live.
Encourage students to become more involved and remain or return to Anderson County following their education.
Familiarize the students with the leadership roles available to them and assist them in assuming leadership roles.
Reduce the achievement gap for marginal students.
Increase volunteerism and community involvement.
Participants:
24-30 high school juniors and seniors attending Clinton and Anderson County High Schools.
Program Commitment:
The program will require students to attend sessions outside the classroom *one day per month during the school year. Session hours are 8:30 AM to 3:15 p.m.
*A field trip to the State Capitol in Nashville.
Selection Process and Criteria
A selection committee, affiliated with Leadership Anderson County and the Anderson Chamber of Commerce, will review applications and select participants. Participants will be selected through responses to the application questionnaire. The selected candidates will be notified (by mail) of acceptance into the program.
Funding
***Participants will be charged a $100 fee to insure their commitment to the program. Scholarships are granted by written request and signed by the parent to the Anderson County Chamber. All requests will be kept confidential.
Business and organization sponsors: Individual and Corporate Sponsors will provide the needed funds for each scheduled activity during the year.
Participant Qualifications:
Applicants must be in academic standing and have no attendance or disciplinary problems in school.
Students with good character who exhibit potential for leadership and interest in the growth and improvement of our community are encouraged to apply.
School counselors, teachers, principals, and parents must approve all applications prior to submittal to the selection committee.
Applications must be submitted by the established deadline.
How to Apply:
Public school students obtain applications from school counselors at each high school. Applications must be submitted to School Counselor.
Applications must be submitted to the Chamber of Commerce "Youth Leadership Anderson County" Coordinator.
Thank you to our sponsors!