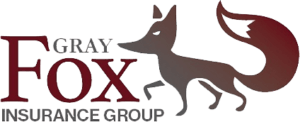 An Agency years in the making, and with experience on our side, the team at Gray Fox Insurance Group, headquartered in Oak Ridge focuses on the needs of the individual.
Since opening in 2006, our goal has been to become the leader in providing quality protection for thousands of families, businesses and individuals throughout the region. Our basic belief in providing only the best coverages and personal service is just one of the many reasons why today, more than ever, people are deciding on the difference of quality insurance protection Gray Fox Insurance Group can uniquely provide.
As an independent insurance agency, we represent many different insurance companies which offer a wide variety of coverage options and price points. We recognize that the best insurance for one person may not be the best for another because everyone's situation is different. Combine our experience with our knowledge of the market and we can often find a better value for your insurance dollar than you may find searching on your own, without compromising coverages. We guide, you decide! In the end, you get the right blend of price, coverage and service.
Partnering with the Anderson County Chamber and networking with other members is a natural fit for us. Meeting other chamber members, getting to know them on a personal level, and hearing how they navigate today's business landscape has proven to be an invaluable resource for us. I find that the diversity of the membership and the atmosphere at the gatherings to be beneficial to my employees who attend. I feel the Anderson County Chamber promotes valuable leadership skills that are critical to their professional development.
Find us on Facebook, online at grayfoxins.com, or call us at one of our 3 locations in Oak Ridge, LaFollette or Knoxville.